Fire & Smoke Damage Restoration in Madison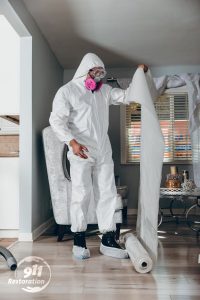 When you've been through a property fire or puffback, you need more than fire and smoke restoration cleaning. You need true compassion, personalized attention, and a Fresh Start.
At 911 Restoration, we don't just care for your property; we care for you. Our IICRC certified fire restoration contractors in Madison work hard to provide peace of mind, starting with a free fire damage assessment (for property owners only). During this assessment, they clarify the extent of your damages and help you find the best path forward. We also offer a free insurance consultation to help you make sense of your insurance coverage. Our fire damage restoration experts even assist with paperwork, file a claim on your behalf, and bill your provider directly. You don't have to worry about a thing.
We know how important it is to find the answers you need when your greatest asset is at stake. Think of 911 Restoration of Madison as your fire information center as well as your fire cleanup crew.
Every smoke cleanup technician on staff is highly trained to address all your needs. They take care of everything from permanent odor removal and soot cleanup to major structural repairs. By the time our team leaves your property, you have a home or business that feels stronger and brighter than ever.
911 Restoration is licensed, insured, bonded, and locally owned and operated. We provide both residential and commercial damage restoration in Madison, Middleton, Waunakee, and the surrounding area. To us, you're a neighbor as well as a customer. You can always turn to our friendly staff for compassion, transparency, and expert solutions.
As bleak as things may seem right now, a Fresh Start is waiting for you on the other side of this disaster. Call us at (608) 514-0420 and please allow us to offer you a free visual inspection.
Discover a Fresh Start with Full-Service Fire Cleanup in Madison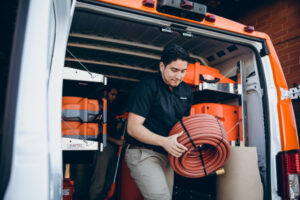 When you call 911 Restoration of Madison, you won't have to call another contractor. Our fire restoration and smoke removal crew takes care of everything you need for a new beginning.
We begin by packing out and storing any unharmed belongings on your property. This helps us ensure the safety of those items while our smoke removal crew begins sodablasting and other smoke cleanup procedures. Our extensive smoke removal process includes odor removal. Your home or business will never truly feel like your own again until it smells fresh and clean. If our standard smoke cleanup efforts don't eliminate the stench of smoke, our techs take extra measures to ensure permanent odor removal. They even handle smoke removal for your furniture and dishes.
If you've suffered any major structural damages, we take care of that, too. Our fire damage restoration staff handles all repairs, from your floor to your roof. These experts are also certified in water damage restoration. If the fire department has flooded your home or business, our fire restoration staff handles water removal, mold inspection, and mold remediation.
Our ultimate goal is to provide a stress-free recovery process and to leave you with a property that feels brand new. We believe that's what fire cleanup should be.
For comprehensive fire restoration and smoke removal in Madison and beyond, call 911 mold Restoration at (608) 514-0420 and learn how we can help.
Does Insurance Cover All Fire Restoration Services?
For most property owners, a fire or puffback comes with major financial worries. You may not know how much fire damage restoration will cost. You may be unsure as to whether your insurance provider pays for services such as smoke removal, drywall repair, and odor removal.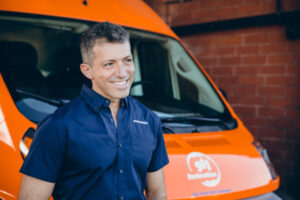 Don't worry. We're here to help you navigate the financial end of fire restoration. We do all we can to keep costs low and ensure you get the coverage to which you are entitled.
First, we offer a free insurance consultation. A member of our fire cleanup staff takes a look at your coverage and explains what your provider will pay for. There is no need for you to play phone tag with your insurance company or try to make sense of a complicated policy.
Then, our fire restoration staff assists with inventory and loss itemization. They take on the responsibility of filing your claim so you don't have to deal with it. And in the end, we bill your provider directly. With so much on your mind, the last thing you need is to worry about money you don't even owe. Let us pursue payment so you can focus on rebuilding your life.
To the team at 911 Restoration, "full-service fire damage restoration" means providing peace of mind as well as property repairs. Call us at (608) 514-0420 and learn how we can help.