Sanitization & Cleaning Services in Madison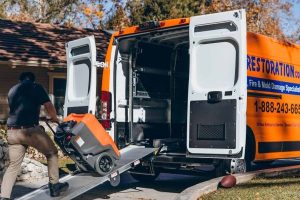 As Madison and the surrounding cities continue to battle the coronavirus pandemic, many property owners are starting to feel burned out. Between the burden of constant sanitization and ever-shifting policies, it can seem nearly impossible to act in the best interests of our community. At 911 Restoration, we understand the stress and exhaustion our neighbors feel. And we want you to know that we are always here for you.
It is important that we remain vigilant as a community. Continue observing social distancing measures. This includes maintaining six feet of distance from people outside your household. Conduct meetings and get-togethers remotely whenever possible. Wash your hands frequently, and wear a face covering in public spaces. Above all, turn to the Centers for Disease Control and other reliable sources for updated information regarding coronavirus. There are many rumors and misinformation. Double check any new information you learn with the CDC.
Be aware that your actions affect the entire community. Not everyone who carries the virus displays symptoms, but even asymptomatic carriers can be contagious. Even those who appear to be young and in good health may have underlying health issues that make them part of the vulnerable population. Resist the temptation to break social distancing protocol on the assumption that you or anyone else is "healthy enough."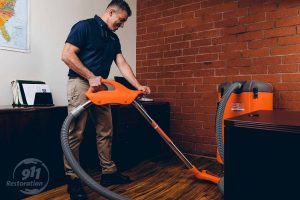 Keep your living and work spaces cleaned and disinfected. We realize this can be an especially heavy burden for commercial property owners. While you can enforce coronavirus guidelines within your facility, you cannot control the choices individuals make outside your property. For this reason, we encourage you to act in the best interests of your staff and customers by assuming your facility may have been exposed to the virus. Maintain a consistent schedule of disinfection and communicate your sanitization procedures to buyers for their peace of mind.
If you are overwhelmed by the demands of maintaining a disinfected space, allow us to help. Our IICRC certified sanitization technicians are trained to follow EPA and CDC protocols. Commercial damage Restoration serve both homes and businesses, providing everything from office deep cleaning to disinfection for vast commercial facilities. Our sanitization crew is also open and communicative. They are happy to provide the answers you need to navigate the challenges of this unprecedented time. Trust our team to serve you with compassion. We know the stresses that weigh on your mind, from the health of your loved ones to the preservation of your business. It's more important than ever that you maintain a sanitized space. Not only does your attention to disinfection reassure your employees and clients, it also communicates respect for your community.
Whether you are protecting your family or adapting your business to support the local economy, we at 911 Restoration appreciate your resilience and flexibility. As a locally owned and operated business, we're here to help you keep our little corner of Wisconsin strong. Call anytime for support covid 19 cleaning services in Madison, Middleton, Waunakee, or the surrounding area.