Water Damage Restoration in Madison
No two water damage disasters are identical. From frozen pipe bursts to ice dams, ceiling leaks to flooded basements, there are countless ways for moisture to enter your property. Factor in the unique requirements of each home and business, and it's clear you need a flood cleanup contractor with diverse expertise.
You need 911 Restoration.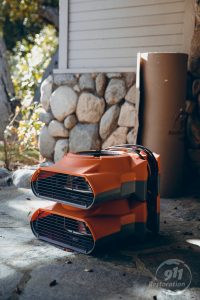 Our water damage experts in Madison is IICRC certified and trained to handle any disaster. You can reach us 24/7/365 and expect help to arrive in a maximum of 45 minutes. Our technicians work at high speed to eliminate moisture, inspect for mold, and repair all damages. At 911 Restoration, we believe in turning every disaster into an opportunity for a Fresh Start. This means you can expect our team to leave your home or business feeling fresher, cleaner, and stronger than before.
We also believe excellent service is about more than swift water removal and skillful drywall repair. Our water damage restoration staff focuses on providing clear answers and peace of mind at this difficult time. Contact us for a free visual inspection (for property owners only). A flood cleanup staff member takes a look at your damage and talks through your options for recovery. You can also request a free insurance consultation. Due to the complex nature of most water damage incidents, it is not always easy to determine which services your provider pays for. At 911 Restoration, we find those answers for you. Our team even helps you with inventory and loss itemization and files your claim for you.
911 Restoration of Madison is licensed, insured, bonded, and locally owned and operated. We serve both residential and commercial properties in Madison and throughout surrounding cities. Our staff has helped many of your neighbors discover a Fresh Start after a pipe burst, flooded basement, or similar disasters. We'd love an opportunity to help you, too.
Call today for comprehensive, compassionate water damage restoration in Madison, Middleton, Waunakee, and beyond. Call us at (608) 514-0420 and please allow us to offer you a free visual inspection.
Emergency Flood Cleanup in Madison
There is no time to waste. If there is water on your property, you need immediate water removal. Call 911 Restoration of Madison any time, even in the dead of night, on weekends, and on holidays. Expect a swift response. Our flood cleanup technicians arrive within 45 minutes, guaranteed.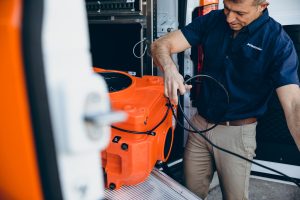 We provide this emergency service because water is a destructive force. It doesn't matter if you've had a pipe burst, ice dam, flooded basement, or even a minor wall leak. Standing moisture can cause a range of damages including rotting, buckling, weakness, or mold contamination. The sooner you get help, the less damage you have to deal with.
Our water damage restoration technicians move quickly after they arrive at your home or business. They immediately check to see if any of your belongings are in harm's way. If so, they pack out and store those items for you.
Next, they take care of water removal or any other emergency need you may have. This could include storm repair, roof repair, boarding up, or leak detection. After water removal, our workers bring in professional fans to dry the structure of your property thoroughly. Even when flood cleanup is complete, the structure continues to store the moisture it absorbed from your flooded basement or pipe burst. This dampness could weaken the structure over time. Drying and dehumidifying prevent long-term damages.
Whether you've had a washer machine flood or major storm damage, don't delay. Call us at (608) 514-0420 and learn how we can help.
A Fresh Start After Any Water Damage Emergency
True water damage restoration should be about more than water removal and structural drying. At 911 Restoration of Madison, we believe our neighbors deserve a Fresh Start after their water disaster. We want you to see this incident as an opportunity to begin again, stronger and better than before.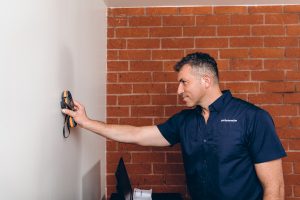 You see this commitment in the services we provide after flood cleanup. After our water damage restoration technicians dry and sanitize your space, they conduct structural testing to ensure your property is still standing strong. Depending on the extent of your water incident, they may encounter issues such as warping or weakness. If they do, they repair the compromised material or structure personally.
We also include a mold inspection in Madison WI as part of our flood cleanup service. Fungus thrives in dark, damp spaces, making you especially vulnerable to contamination after a flooded basement or similar incident. Every member of our water damage restoration crew is a certified mold specialist. They check for an infestation and conduct mold removal as needed.
In the end, you can rest assured that your property is strong, clean, and healthy.
If you've had a pipe burst in Madison, Middleton, or beyond, call the company that sees you through to a new beginning. Call certified disaster restoration at (608) 514-0420 and learn how we can help.
Serving the communities of Deforest, Madison, Verona, Waunakee and surrounding areas.