Commercial Water Damage Restoration in Madison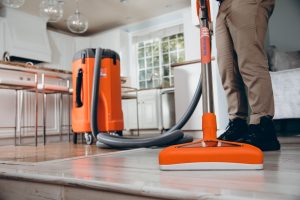 When you need commercial restoration in Madison, Middleton, or anywhere in the surrounding area, call 911 Restoration. We provide emergency commercial restoration 24 hours a day, 365 days a year. Our crew arrives in 45 minutes or less, and they do everything it takes to give you and your business a Fresh Start.
At 911 Restoration, we understand what's at stake when your commercial property has been struck by disaster. Whether it's fire, flood, or fungus, a property crisis puts your entire business on hold. You can count on our commercial restoration technicians to work swiftly to get you back on your feet. Just as important, our team goes beyond water removal and smoke cleanup to provide full-service property repairs. We know your property is part of your brand, and our technicians work hard to help you maintain a reputation for cleanliness and strength.
Our commercial restoration crew handles every disaster imaginable, providing service such as:
Water removal
Water damage restoration
Smoke and odor removal
Sewage backup cleanup
Mold inspection
Sanitization and disinfection
Structural repairs
And much more
In addition to repairing your property in an emergency, our staff seeks to offer clarity and peace of mind. Take advantage of our free visual inspection (for property owners only) and our free insurance consultation. We work with all insurance providers. We are also IICRC certified, licensed, insured, bonded, and locally owned and operated.
Above all, the staff at 911 Restoration of Madison serves you with total transparency. When you put your property in our care, we take that responsibility seriously. Our technicians work hard to earn your trust and put your mind at ease.
A property disaster does not have to mean the end for your business. Call 911 Restoration of Madison today for honest service and a Fresh Start.
24/7 Water Damage Restoration for Your Peace of Mind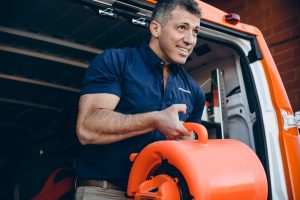 Almost every property incident involves a water damage emergency. Even fire damage may include flood damage once the fire department becomes involved. Whether you've been through a major storm, a pipe burst, or a sewage backup, you can reach our water damage emergency crew at any hour of the day or night. No matter when you call or where you are in the Madison area, our team is at your door in 45 minutes or less. That's a guarantee.
When our water damage restoration Madison WI crew responds to your call, their first goal is to minimize damages and losses. Before beginning water removal, they pack out and store any belongings or inventory that might be in harm's way. Then, they extract all water or sewage as quickly as possible. Fast water removal is imperative for preventing rot, warping, or other forms of water damage.
In addition to water removal, our crew may provide water damage emergency services such as boarding up, storm repair, roof repair, or leak detection. After all moisture is off your property, they bring in professional fans to dry the area to its core. In the event of a sewage backup or other hazardous water damage emergencies, our water damage restoration workers sanitize your space completely. This helps prevent the spread of dangerous microorganisms throughout your property.
We know you take pride in your commercial facility, and that's why our techs go beyond water removal to ensure your structure stands strong. They test for damages such as rot and weakness. They personally repair any problems they discover. Additionally, we train and certify every water damage restoration worker in mold inspection and mold removal. This protects you and your property from the long-term damages of mold.
The bottom line: 911 Restoration of Madison is here to help you find peace of mind in any water damage emergency. That means peace of mind for your staff and guests as well.
Call us day or night for water removal in Madison, Middleton, and beyond.
Honest, Expert Commercial Restoration in Madison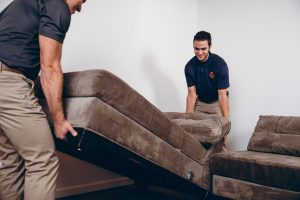 Whether it's a puffback or a pipe burst, a property disaster quadruples your to-do list. You don't have time to chase down answers regarding the restoration process or insurance coverage. At 911 Restoration, we understand how overwhelmed you are. Our commercial restoration staff anticipates your needs and puts your mind at ease with honest communication and fast solutions.
When you reach out to us, we immediately offer a free visual inspection (for property owners only). During this inspection, a commercial restoration expert discusses your damage in honest, straight-forward terms. They tell you what it will take to restore your property, how long the process will be, and approximately what it will cost.
Then, we assist with the insurance process. Our staff begins with a free insurance consultation, outlining exactly how much your provider will cover so you don't have to chase those answers down yourself. We also assist with inventory and loss itemization, filing, and direct billing.
When it comes to your commercial property, you need a contractor you can trust. Call 911 Restoration of Madison in any disaster.
Serving the communities of Deforest, Madison, Verona, Waunakee and surrounding areas.