Water Damage and Mold Removal in Madison
It doesn't matter how hard you work to maintain your property; a weather disaster in Madison can undo your best efforts instantly. Home and business owners are always at risk of frozen pipe bursts, flooded basements, and more. Fortunately, 911 Restoration of Madison is here for you in any crisis. Call us for everything from water damage restoration and mold remediation to full-service fire cleanup and smoke removal.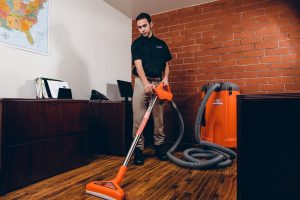 Our team of water damage experts in Madison is available 24/7/365. We guarantee a 45-minute arrival time for your peace of mind. We offer the best service you'll find in the Madison area, with a highly trained staff and IICRC certification.
911 Restoration of Madison services both residential and commercial properties. We provide fire restoration, flood cleanup, and mold removal services in Madison, Middleton, Waunakee, and beyond. We are licensed, insured, bonded, and locally owned and operated. 911 Restoration of Madison is also part of a respected, nationwide company, so you can be sure we have the resources we need to provide quality service.
Our property restoration services are comprehensive. We do everything necessary to give you and your property a Fresh Start. That includes structural repairs, sanitization, and mold remediation. We also provide the practical support you need to make it through a pipe burst incident, flooded basement, or any other type of disaster. Take advantage of our free visual inspection (for property owners only). Let us provide a free insurance consultation, filing assistance, and direct billing so you never have to deal with your provider.
At 911 Restoration, we think of everything so you can focus on getting your life back on track. Call us today and look forward to a Fresh Start.
Your Reliable Flood Cleanup and Mold Restoration Company
Whether you own a home or a business, your property is more than a building. It's your greatest asset and one of your most meaningful projects. We understand how much is at stake when you're struck by a frozen pipe burst or any other property nightmare. That's why we work hard to earn your trust. We want you to be assured that your home or business is in good hands with 911 Restoration.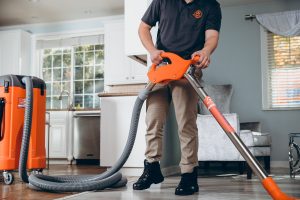 When you reach out to us for water damage restoration, you quickly see that we take your disaster as seriously as you do. Our flood cleanup technicians respond with urgency, arriving at your property in 45 minutes or less. We commit to our guaranteed arrival time no matter when you call—day or night, weekend or weekday.
The water damage restoration crew immediately surveys your damage and determines whether they need to pack out your unharmed belongings for safekeeping. They then proceed with any emergency flood cleanup tasks you require, including:
Boarding up
Storm repair
Roof repair
Water removal
Sewage extraction
Leak detection
And much more
After flood cleanup, our workers dry the flooded structure using professional blowers. They sanitize the space as needed, test the structure for damage, and handle repairs as needed.
Our ultimate goal is to leave you with a home or business that feels brand new. This is why we consider a mold inspection essential for full-service water damage restoration. Mold thrives after a water incident, especially a disaster like a flooded basement or sewage backup. Without swift mold removal, you could wind up with a major infestation that spreads throughout your property.
We also provide mold remediation as a standalone service. Our mold remediation specialists in Madison inspect your home or business carefully, keeping an eye out for signs of mold in your wall or other hidden spaces. They use the safest methods for mold removal, dehumidify the structure, and repair mold-contaminated surfaces. As with all our services, our mold remediation process is designed to be comprehensive. When our mold removal techs leave your property, you can rest assured your home or business is clean, fresh, and fungus-free.
You are always our top priority at 911 Restoration. Call us today for complete, compassionate water damage repair in Madison or the surrounding area.
Quality Fire Restoration in Madison
From puffbacks to property fires, fire and smoke damage can make the most pristine property feel permanently contaminated. Rest assured that your home or business is not lost to you forever. Our fire cleanup and smoke removal technicians are here 24/7 to give you a Fresh Start.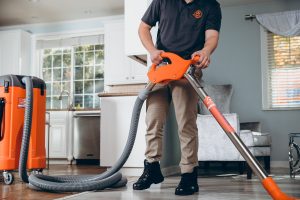 These experts cover every aspect of the fire restoration process. They manage smoke removal through sodablasting and other advanced techniques. Our fire cleanup crew cleans smoke damage from your dishes, furniture, and large surfaces. We promise permanent odor removal and even clean up after a firehose flood. Finally, our fire restoration staff repairs all fire damaged surfaces and structures, from your roof to your drywall.
Along the way, you can turn to our fire cleanup crew for all your questions. We offer a free fire damage assessment. Our smoke removal staff walks you through the complicated insurance process. And our team is always available to field your questions regarding fire damage, smoke damage, insurance, and fire restoration. Consider 911 Restoration your fire information center.
We know this is a difficult time. Our goal is to get you through it quickly, affordably, and with peace of mind. Call 911 Restoration of Madison for the service you deserve.
Servicing the cities of DeForest, Madison, Middleton, Verona, Waunakee, and surrounding areas.