Water Damage and Mold Removal in Middleton
If you need water damage restoration, fire cleanup, or mold removal in Middleton, call 911 Restoration of Madison.
Our IICRC certified restoration crew serves the local area with comprehensive service after any disaster. Whether you've been through a frozen pipe burst, flooded basement, property fire, or mold infestation, we're here for you. You can reach our emergency restoration team 24 hours a day, every single day of the year. We even guarantee a 45-minute arrival time so you're never left anxiously waiting for help to show up.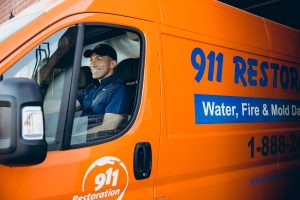 Every technician on our team has been extensively trained and is familiar with the unique needs of Middelton properties. Between frigid winters and spring storms, local homes and businesses often battle pipe bursts, sewage backups, storm damage, flooded basements, and more. Our flood cleanup staff is equipped to give you a Fresh Start after any incident. They provide everything from major property repairs to mold inspection and mold remediation.
We also work hard to provide peace of mind for our customers. We know how stressful it can be when your greatest asset has been struck by disaster. Our restoration crew puts your mind at ease with clear answers, transparent practices, and compassionate attention. Call us for a free visual inspection (for property owners only). An expert on staff helps you find solutions and set expectations before you even commit to working with us. You can also turn to us for a free insurance consultation. We work with all providers and will be happy to help you make sense of your insurance policy. Our flood cleanup and fire restoration experts even assist with loss itemization and claim filing.
911 Restoration of Madison is locally owned and operated, as well as licensed, insured, and bonded. We serve both homes and businesses in Middelton, Madison, Waunakee, and throughout the region.
No matter what type of disaster you're dealing with, you don't have to get through it alone. Call 911 Restoration of Madison today. We'll guide the way to a Fresh Start.
24-Hour Emergency Water Damage Restoration in Middleton
The key to fast, affordable water damage restoration is an immediate response. The sooner our flood cleanup workers can get water off your property, the less damage you incur. Call us as soon as you discover a water invasion of any kind, even if a pipe bursts in the dead of night. No matter when you reach out, our water damage restoration crew arrives in 45 minutes or less.
When the technicians begin the water damage restoration process, their first goal is to eliminate moisture as quickly as possible. They may offer a range of services depending on the needs of your situation. This could include: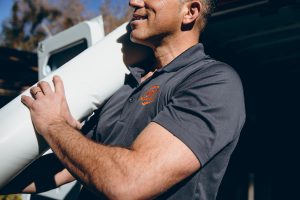 Packing out services
Emergency boarding up
Roof repair
Storm repair
Leak detection
Water removal
Sewage flood cleanup
Structural drying and dehumidifying
Sanitization and disinfection
And much more
At 911 Restoration, we believe water damage restoration should be about more than water removal. This is why our work doesn't end when your property is dry. Our expert technicians inspect for permanent damages or long-term threats, such as weakness, rotting, or mold development. If they discover any concerning issues, they handle the necessary repairs and mold remediation themselves.
If you have not dealt with a flooded basement or any other water-related event, but you do suspect there is mold on your property, call us right away. Prompt mold removal is imperative for guarding your health and the strength of your home or business. Our certified mold remediation professionals conduct a comprehensive mold inspection. If there is white mold on your sheetrock or black mold in your walls, they find it. These experts use the utmost caution to ensure your safety during mold removal. They also dehumidify the structure to discourage new growth.
We cannot express this enough: do not attempt mold remediation yourself. Call certified professionals to ensure safe and effective mold removal.
From flood to fungus, 911 Restoration of Madison is always on your side. Reach out for pipe bursts, mold contamination, or any other property disaster.
A Full Recovery from Fire and Smoke Damage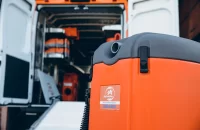 When your home or business has been ravaged by smoke or fire damage, it can be difficult to imagine your property can ever be the refuge it once was. Nevertheless, you can expect a full recovery with 911 Restoration of Madison. In fact, we make your home or business better and stronger than ever before.
Our team of highly trained fire restoration specialists see to every aspect of fire and smoke damage recovery. They handle all your fire cleanup needs, including:
Packing out services
Smoke removal through sodablasting
Smoke damage cleanup for dishes and furniture
Extensive structural repairs
Surface repairs
Firehose flood cleanup
Mold inspection and decontamination
And much more
We also hope you'll consider 911 Restoration your fire information center. We know how overwhelming the fire restoration process may seem. Your mind is likely reeling with questions about the timeline and potential costs of fire cleanup and smoke removal. Our staff is here to put your mind at ease with clear answers and quick solutions.
Request a free fire damage assessment (for property owners only). A fire restoration expert takes a look at your property and walks you through all your options for cleanup and recovery. Then, we offer a free insurance consultation. Our smoke removal staff is happy to explain your coverage, assist with inventory and loss itemization, and file a fire cleanup insurance claim on your behalf.
Believe it or not, it is possible to get through fire and smoke damage with peace of mind and a beautiful property. Call 911 Restoration of Madison for comprehensive fire restoration in Middleton and beyond.
Servicing the cities of DeForest, Madison, Middleton, Verona, Waunakee, and surrounding areas.