How to Stop Water from Flowing While Waiting for a Restoration Company?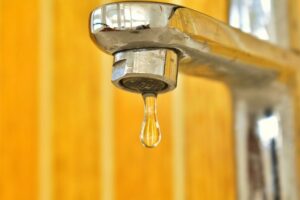 Water damage prevention can begin as soon as you detect a leaky faucet, burst pipe, or dripping appliance. Always look for signs of leakage to respond to plumbing problems promptly.
After calling a restoration company in Madison, it would be best to take steps to stop water from flowing while you wait for experts.
Most techniques utilize everyday household items and standard tools from a handyman kit. That makes it easier for homeowners to limit water intrusion and associated property loss. Your quick thinking can also save you from costly repairs.
Here's a checklist to follow:
How to Stop Water from Flowing While Waiting for Experts? 
Temporary fixes and stoppages created to reduce water flow can prevent the problem from becoming too widespread. Not only does this minimize water damage sustained by your property, but it also keeps water away from appliances and other possessions.
You can implement these strategies while you wait for the restoration company to arrive.
Here's what you need to do: 
1. Shut Off the Main Valve 
Running water inside your plumbing lines would create a bigger mess as leakage continues.  That's why you should turn off the main water supply line immediately. If a flooded basement or house prevents you from reaching the main valve, call your utility provider. Explain the situation so that they can stop your water supply until the restoration company clears the house.
Handy Tip: Turn off the electrical supply and unplug devices that might come into contact with water. It prevents appliances and electronics from getting damaged and also prevents water-induced electrical fires.
2. Drain Pipe Lines
Next, you need to control the water that's already in the pipeline (or system). That's because the water present can add more pressure and cause constant leakage. In turn, it floods the target site and damages anything it comes into contact with before the restoration company arrives.
Draining the system ensures that no water leaks through after the initial incident.
You can drain the system by:
Flushing toilets several times to remove water from the tank
Drain out water heaters and boilers, making sure they are switched off
Opening taps, faucets, and showers to empty tanks
Do make sure that the drains have a proper outlet and none of them are clogged. Otherwise, your water damage prevention strategy can result in more destruction.
3. Repair Sleeve/Use a Clamp
Short-term fixes can stop water from flowing as you wait for professionals.  Use a repair sleeve to mend the burst pipe or cover the hole causing the leakage. The sleeve minimizes leakage as you drain the plumbing lines by using running water throughout the house.
If you don't have a repair sleeve, you can use the wood + clamp hack to cover the opening. All you've got to do is place a rubber over the hole. Then cover it with a wooden block that's slightly bigger than the opening. Clamp the rubber and wooden piece together to prevent them from falling off due to the water pressure.
In both cases, you need professional assistance to permanently repair the broken pipeline. Therefore, only think of them as temporary repairs and not fixed solutions.
Water Damage Prevention Tips:  Other Things to Do While You Wait
After you stop water from flowing, you should focus on cleaning up the mess left behind. Typically this means removing excess water and drying out damp areas to reduce changes of potential mold growth.  Always wear protective gear (like rubber gloves, thick boots, and masks) to protect yourself from water-borne contaminants.
Here's a closer look at the second phase of DIY water damage prevention:
Use wipers, towels, and other cleaning supplies to clear out excess water
Open doors and windows to improve air circulation and ventilation so water dries off completely
Use a hairdryer, fans, or air movers to dry out the damp areas (including floorboards, wet walls, and ceilings), even hard-to-reach places like vents.
Dry out carpets, curtains, and other furnishings that get soaked and get rid of non-salvageable items.
Besides this, you should create an inventory of water-damaged items. Make a record of all you lost and an estimate of repairs and possible replacements. Take photographs and videos for reference. You can, later on, use this material to file an insurance claim if the damages match your coverage plan.
How Does 911 Restoration of Madison Help?
These water damage prevention strategies might have helped you stop water from flowing. Yet, they can't prevent you from resolving the situation without professional assistance.
As a trusted restoration company in Madison, we do our best to be by your side from start to finish. Our crew works 24/7 to handle emergencies and arrives within 45-minutes of your call. The quick response time ensures that the help arrives before things escalate.
Our IICRC-trained consultants have specialized training in handling all types of water damage. We use industry-grade air movers and vacuums that remove excess water at an accelerated speed. At the same time, the dehumidifiers eliminate moisture buildup better. Adding to this are our sanitization and mold remediation services. These extended strategies reverse signs of water damage and make your home livable again.
Parting Words
Learning how to stop water from flowing can prove beneficial during extreme circumstances. Often when rough weather or a natural disaster prevents professionals from reaching you in time.
Use the water damage prevention tips and tricks shared above to get things under control.  Our trained specialists shall handle the rest as soon as they arrive. You can count on us to create personalized and precise mitigation strategies to limit danger and damages.
Got a leaky or flooded basement? Contact 911 Restoration of Madison to schedule an emergency inspection right away!