Making Your Home Mold-Proof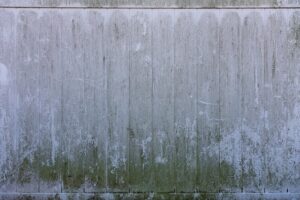 Ever noticed the paint chipping off of your bedroom walls and seeing green and yellow patches on the surface? Sorry to break this to you, but you might be experiencing mold infestation. Getting mold in on the walls or furniture is one of the most dreadful things to happen to any homeowner.
Not only is mold difficult to get rid of, but it also smells extremely bad and releases toxins no good for your health. Not to forget the eye-sore image of the mold ruining the aesthetics of your room.
Today, we will look at some highly valuable precautionary steps you can take to make your house mold-free for good. If you take care of the mold situation at an early stage, it will become easier for you to prevent it from spreading further into the house.
Useful Tips That Will Help Mold Proof Your Home
Locate the Root Cause of Mold Formation 
The key to making your home mold-free is by ensuring it does not provide a breeding ground for mold development. Start off by locating areas around the house with higher moisture levels if you notice any water droplets form around the corners of your room's wall, near the window, or in the basement.
You need to introduce mold-resistant products in the problem areas and repair faulty water supplies or leakage spots. Remove all furniture from the surrounding areas to avoid an aggressive mold infestation. It will also save you hundreds of dollars in cost when you identify mold formation at an early stage.
Get Rid of Unwanted Moisture 
Mold thrives on the water, so an important step of mold-proofing your home is ensuring any spot with moisture has been thoroughly dried out. If you drop water on your furniture, carpet, floor, bathroom floor, etc., make sure that it is properly cleaned and left to dry to avoid mold formation around the area.
The best way to dry such household items is under the sunlight and natural air, but you can also crank up the fans and speed up the entire process.
Use Mold-Resistant Products
Another great way to prevent mold formation in your home is by using mold-resistant products. These products help deal with the problem at an early stage. For example, when your home is under construction or doing a home renovation project, you can add components like mold-resistant drywalls and mold inhibitors. This drywall is made using fiberglass, leaving no room for moisture or mold development. You can use these drywalls in the area with high moisture like bathrooms, laundry room, kitchen, etc.
Open Doors to Let Fresh Air In
It is a common misconception that closed doors and windows will protect your furniture from wear and tear. It is true that keeping the doors closed will keep the dust outside but sometimes the trapped air inside the rooms, especially at low temperatures, holds moisture. This trapped moisture will soon start to affect your walls and furniture.
Hence, it's important to open up windows and doors to let fresh air in and have your space properly ventilated. It will also be beneficial to move your furniture away from the wall as the damp air will worsen the effects of friction between your furniture and the walls.
Keep an Eye on Roof Gutters
Having your roof gutters leaking can be one of the worst nightmares. It is necessary to make sure that your roof gutters are regularly maintained. Leaking gutters are often not a matter of minor plumbing issue. They can even lead to mold in your roof that can contaminate the entire roof.
It's always better to watch for minor issues like a small stain on the root that may indicate a leaking gutter and get it fixed before it leads to greater problems.
Ensure Your Indoor Plants are Mold Free
Indoor plants can become the breeding ground for mold development. Once mold starts growing on or around your plants, it becomes difficult to prevent its growth. The next thing you know? Mold starts spreading further up the walls.
If your plants get infested by mold, a simple way to deal with the problem is simply throwing the plant away. As heartbreaking as this may be, it is the quickest solution to the problem. Moreover, you can add mole-resistant products like Taheebo tea to your plant's water to prevent it from further growth.
Ask The Experts for Help!
If you wish to get your house mold-free properly, you should call a professional mold removal company like 911 Restoration of Madison is the right choice for you. You can try your luck at mold proofing your home yourself, but only a professional cleaning company can do justice to the job and effectively remove mold from your home.
911 Restoration of Madison has been serving the industry for a long time. They bring in their expertise and multiple years of experience to provide multiple home restoration, cleaning, damage control, and repair management services to thousands of customers across the United States. With a 45-minute or less response time, 911 Restoration is available round the clock to provide you with any help or assistance that you may need.